The Aftermath: Memorial Day Flood Restoration Efforts

Hard work, dedication and passion for parks…
All of this has contributed to our staff working long, hard hours to remove the debris and complete the repairs necessary to ensure that Austin residents can get back to enjoying the beauty of our parks, splash pads, pools, sports fields, and trails.
The Memorial Day flooding of 2015 took its toll on our parkland and amenities. Barton Springs Pool was a roaring rapid of water and debris; Deep Eddy Pool lost some beautiful trees and necessary shade; Barton Creek Trail was closed for nearly two weeks because of the surge of water and unsafe conditions of the trail due to flooding; many recreation centers and fields were flooded and unsafe; even the Parks and Recreation Department's main office flooded in a few workspaces—it was a mess.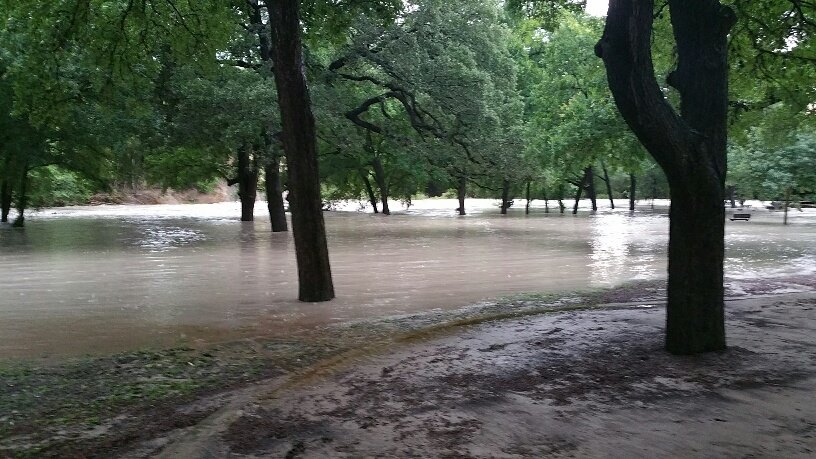 But our wonderful Parks staff pulled together and created a plan, and they are still working hard fixing the problems caused by all the water. Departments from across the City combined resources to remove and dispose of downed trees, move mud out of pools and trails, help residents get fallen trees out of their yards, and help get our city back to where it was as soon as possible. Thanks to the assistance of our staff, community members and concerned citizens, partnerships with foundations and conservancies that are compassionate about our community, Austin residents and visitors are able to enjoy this gorgeous sunny weather in one of the most beautifully green, outdoor-loving cities in the country!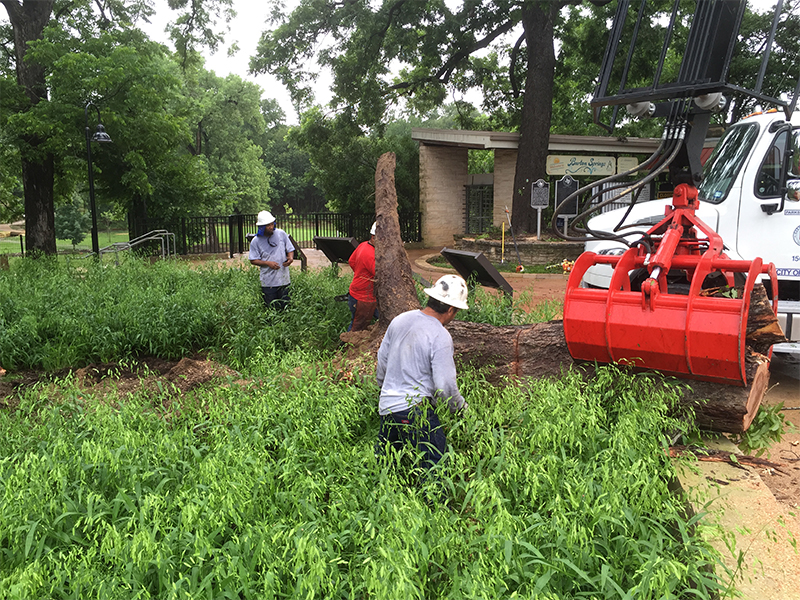 Thank you, thank you, thank you!  Your hard work and behind the scenes repairs have not gone unnoticed. People in the community are commenting on the fact that facilities and trails are opening so soon, and they are thankful that they can use them without feeling unsafe. While it hurt to remove the remains of large old trees that had stood for hundreds of years, it was the right thing to do when it threatened the safety of anyone around it. Your work and your passion for your job is inspiring.
Our hearts and best wishes go out to our neighbors in Wimberley and the surrounding areas who were hit even harder from the floods. We hope that they get onto the road to recovery soon and know that they are on our minds and in our thoughts.