By: Annick Beaudet, AICP | Bicycle & Urban Trails Program Manager
In the inaugural 2012 State of Bicycling address, I proudly reported that the City had met a major milestone in bicycle transportation, the long awaited 2% journey to work bicycle mode share – meaning that 2% of Austin's citizens are regularly riding their bicycle to work! For this quarterly update, I'll share some exciting data on bicycle commuting rates in different parts of the City. I will also discuss important bicycle-related Capital Improvement Projects that are underway, or were completed in the first few months of 2013.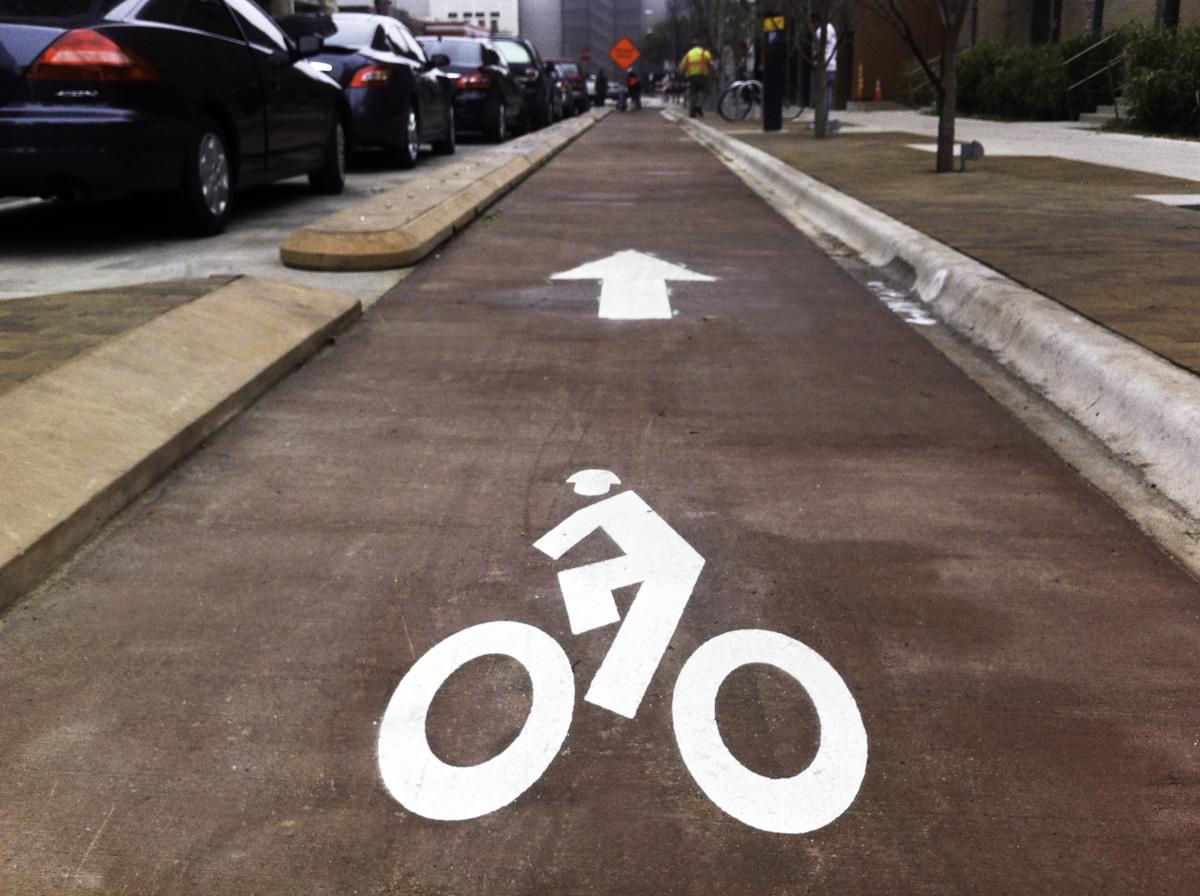 The central city is a sub-set of the city's urban core, and is bound generally by Mopac on the west, Pleasant Valley on the east, RR 2222 on the north, and Oltorf on the south. While the City Council set overall bicycle commuting goals for the city at 2% by 2015 and 5% by 2020, a secondary goal was also set for the central city at 8% by 2015 and 10% by 2020. Currently, the total central city mode share averages at about 6%, and while we hit our 2015 citywide goal early, we still have some work to do to ensure that we hit our 2015 central city goal of 8%.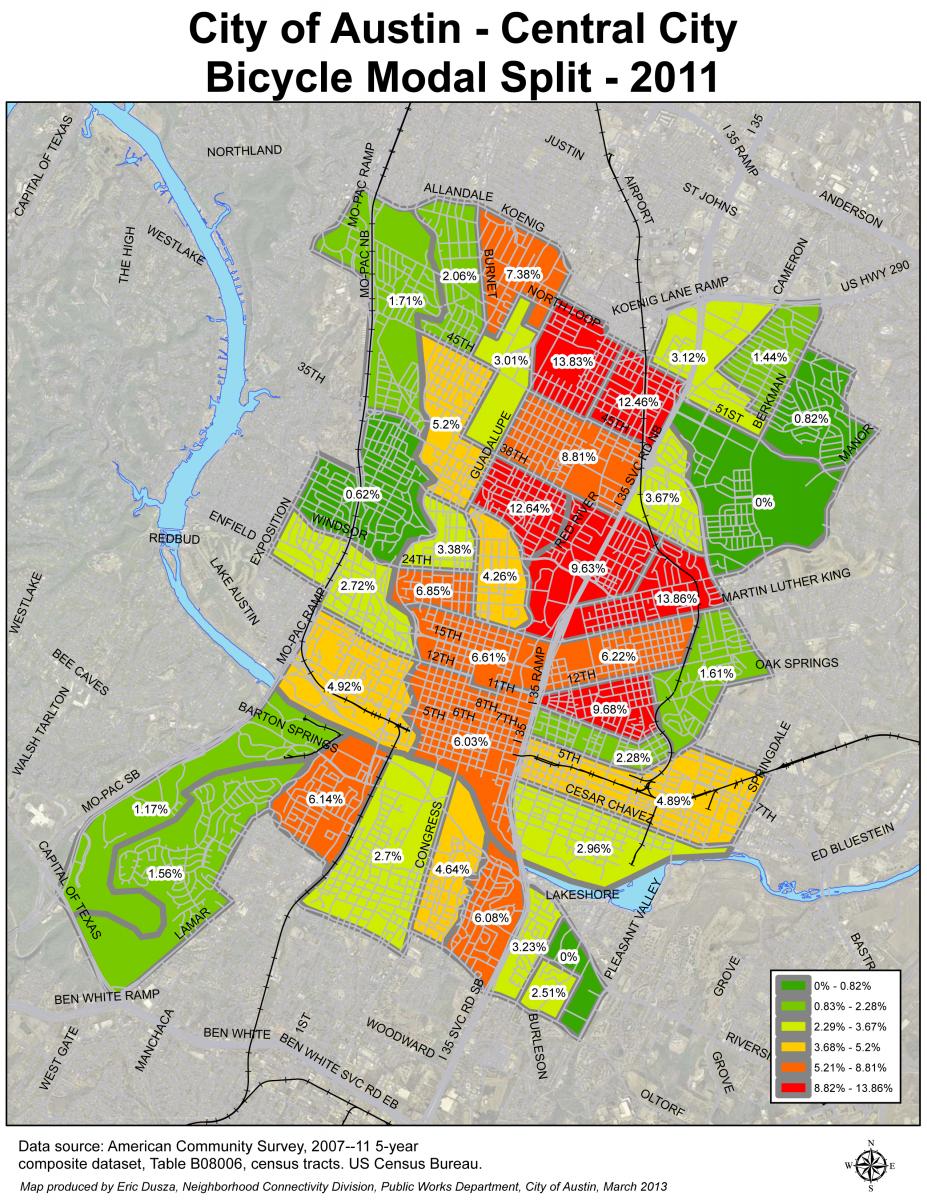 The map (pictured at left) is a snapshot of the rate of bicycle commuting per census tract in the central city. It is interesting to note there are several areas with rates over 6% and several with rates over 10%; these high rates certainly contributed to the 2% citywide average. A shout out to the North Loop and Hyde Park neighborhood planning areas as portions of these areas are within the census tract with a bicycle commuting mode share of approximately 13%!
So, how do we keep up the momentum? Following the "If you build it, they will come" philosophy, the first three months of 2013 have seen five important bicycle Capital Improvement Projects reach completion or make steady progress. They are the Lance Armstrong Bikeway Downtown Section (3rd Street), the Southern and Northern Walnut Creek Trails, the Austin to Manor Trail Phase I, and the Barton Springs Road Cycle Track/Bicycle Lane Improvement Project. These projects, which are funded with a combination of federal grant funds and local bond funds totaling approximately $17M, will create about 13 lane miles of high-quality physically separated bicycle facilities.
In 2012, the Public Works Department completed bicycle projects on over 40 miles of streets. This work included building 23.5 miles of new bicycle lanes, widening 10 miles of existing bicycle lanes, and installing 1.3 miles of cycle tracks (physically separated bicycle lanes). In fiscal year 2013, we plan to keep the momentum going with bicycle improvement projects on St Johns Avenue (from Berkman to Lamar), Burnet Road (from Koenig to Research), South Lamar Boulevard (from Cinco to Mary), and many others!
I hope you agree that 2013 is off to a stellar start. The Public Works Department's Bicycle Program certainly has its "eye on the prize" towards a world-class bicycle city. Until June, keep on bicycling!
Connect with the Bicycle Program:
Like us on Facebook
Follow us on Twitter @COABikeProgram
#ATXStateOfBiking