This project will make improvements to the Shoal Creek corridor from 15th Street to 28th Street, including areas through Pease Park. The project will stabilize approximately 3,000 linear feet of the creek bank, relocate wastewater lines from the creek bed, provide stormwater treatment for water quality and improve vegetation and trails along the sides of the creek. The photo shows a similar bank stabilization project.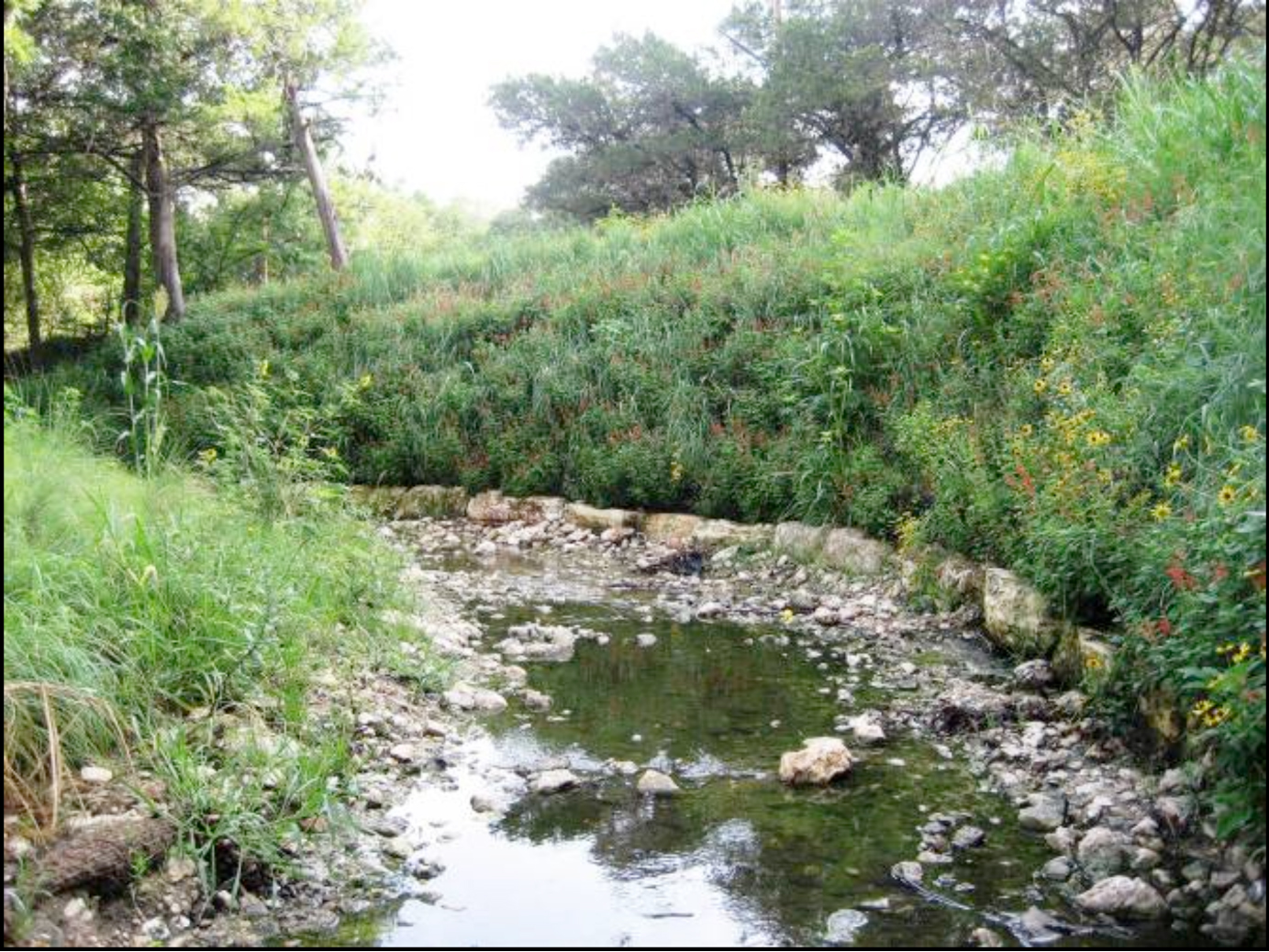 Construction Time Frame Summer 2013 to Summer 2014 (Subject to change).
Construction Budget $5,000,000 (Funded by the Drainage Utility Fee and the Urban Structural Control Fund)
Why is the Project Needed
Excessive creek bank erosion
Trees threatened by erosion
Compacted soil
Invasive plants
Poor water quality 
Exposed wastewater pipes
Features
Local limestone boulders and native vegetation will be used to repair the erosion.
Green infrastructure, such as rain gardens and vegetated filter strips, will filter pollutants from stormwater, enhancing groundwater recharge and improving water quality.
Areas adjacent to the creek will be restored by removing invasive plants and planting native ones.
Construction Impacts
Portions of Pease Park may be closed during construction.
The Shoal Creek Hike and Bike Trail (from the south end of Pease Park to Shoal Creek Blvd.) may be closed or rerouted during construction.
For more information, visit our Erosion Control - Stream Restoration web page, call 512-895-9599 or email shoalcreek@austintexas.gov.