What is a "cycle track"?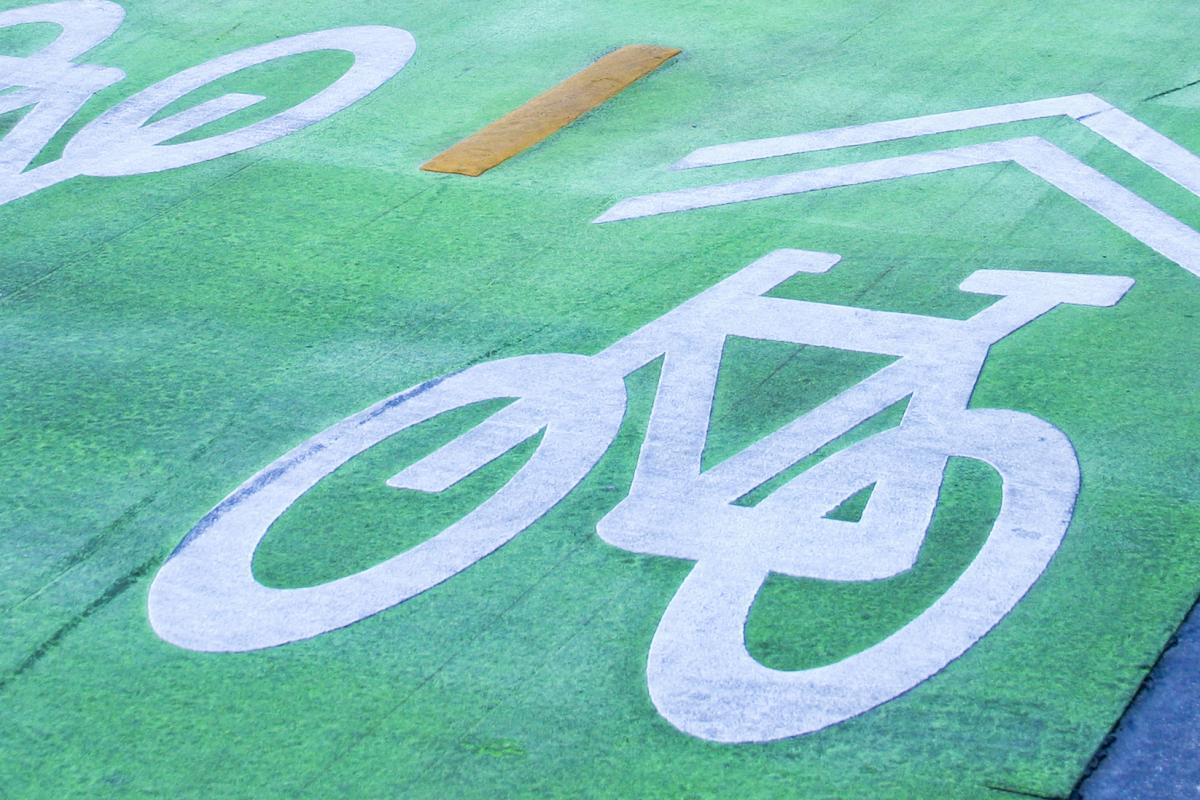 Cycle tracks, also called "green lanes," are separated bicycle lanes that run alongside a roadway. Unlike regular bike lanes, cycle tracks are typically separated from auto traffic by a physical barrier, such as parked cars, bollards, a landscaped buffer, or a curb.
Pedernales Cycle Track Project Background:
 
Pedernales Street from Canterbury Street to Pleasant Valley Road is Routes 959 and 159 in the City adopted Bicycle Plan. Leveraging a street reconstruction project from 6th Street to Webberville Road, the Public Works Department's Bicycle Program facilitated a public input process to realize recommendations in the City-adopted Holly Neighborhood Plan. The key driver of the project and project design was to connect the Butler urban trail to the Upper Boggy Creek urban trail system and contribute to the creation of an all-ages, safe and attractive on-street bicycle network in the area and City-wide.
 
Project Schedule:
The construction of cycle tracks on Pedernales is currently moving forward. Look for upcoming changes on the street and read below for information on future project phases:
 
Phase I: Pedernales from 6th Street to Webberville Road Reconstruction Wrap-up
The full-depth reconstruction of Pedernales is nearing completion and the contractor will be constructing the cycle track barrier curbs and completing the final pavement over the next few weeks. When the roadway opens, northbound bicyclists will use the cycle track and southbound bicyclists will continue to use the street. The southbound cycle track will remain closed until the completion of phase II.
Phase II: Pedernales from Canterbury to 6th Street & Webberville from Pedernales to Pleasant Valley
Construction of phase II is expected to take place in January/February of 2014. Once complete, the two-way cycle track will be fully opened for the full limits between Canterbury and 12th Street. Phase II work includes:

Cycle track barrier curbs
Parking modifications near 2nd and Pedernales
Lighting improvements
ADA sidewalk repairs
Installation of a bicycle & pedestrian signal at Cesar Chavez
Installation of a trail segment connecting to the Boggy Creek trail 
Outreach, Community Input, and Final Design:
Building upon the recommedations in the City adopted bike plan, Bicycle program staff held five public input meetings, see below for dates and locations:
·         March 4th 2013 at Metz Recreation Center – Open house meeting to discuss project with public
·         March 8th 2013 at El Sunzai– 1st meeting with neighborhood stakeholders
·         March 22nd 2013 at El Sunzai – 2nd meeting with neighborhood stakeholders
·         April 5th 2013 at El Sunzai – 3rd meeting with neighborhood stakeholders
·         April 20th 2013 at IBC Bank – Final meeting with neighborhood stakeholders
 
Input received can be summarized as: concerns about on-street parking impacts, aesthetics of physical protection, lighting, general need for bicycle facilities in the area, ADA and sidewalk repair, ADA parking, general traffic flow, and needed intersection improvement for bicyclists and pedestrians at Cesar Chavez.
 
Through multiple design exercises, City staff was able to incorporate input into a final design. View the final design here (pdf)
Project Contacts: