Contact:         Shannon Wisner, Public Works, (desk) 512-974-7704, (cell) 512-902-0835
                        Nadia Barrera, Public Works, (desk) 512-974-7142
The City of Austin is considered one of the top US cities for biking and walking. However, in 2012, bicycle and pedestrian deaths in Austin due to collisions with cars were twice the average annual toll of the past eight years.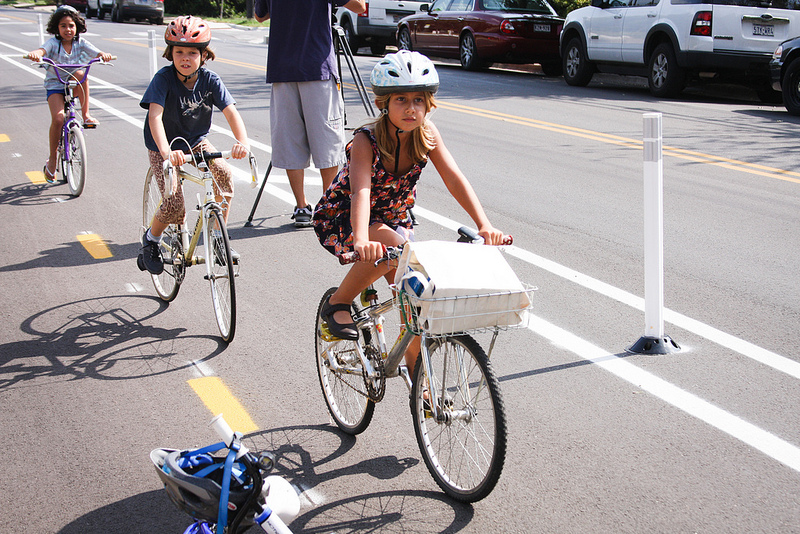 The City of Austin's Bicycle and Child Safety Programs recently began a study to understand attitudes of roadway users. In a series of focus groups, nearly 100 citizens discussed their opinions on the issue of road safety and attitudes toward alternative modes of transportation.
The discussions with focus groups rendered common themes and the City will likely use those themes to develop the Safe Walk, Safe Bike campaign to prompt drivers, cyclists and pedestrians to behave more safely on the road, while also encouraging Austinites to cycle, walk and take public transportation more often.
The campaign is grant-funded through the Texas Department of Transportation's (TxDOT) Transportation Enhancement Program and will be aimed at promoting safe bicycling and walking at middle school and high schools, where there is a need for education regarding this safety issue. The Public Works Department's Child Safety Program currently provides education on bicycle and pedestrian safety, covering all elementary schools in the City, including 7 school districts, and reaching over 45,000 kids.
To aid in crafting the campaign, a survey has been created using the themes that emerged from the focus groups. The City encourages everyone who "works, plays, and lives" in Austin to participate in the survey.
The survey can be found at: https://www.surveymonkey.com/s/SafeWalkSafeBike and will run from Monday, February 4th to Monday, February 18th, 2013.
City of Austin – Public Works Bicycle Program: http://www.austintexas.gov/department/bicycle