You are here
In the Spotlight
Staff have released an Equitable Approach to Transition Area Mapping to explain the approach to mapping transitions in the staff recommendation.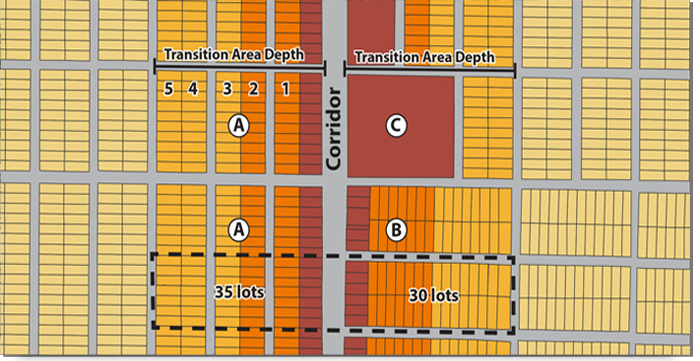 What's happening this week?
Week of 12/9/19 through 12/13/19
• Related Programmatic Elements: Staff have identified programmatic elements as necessary or desirable to ensure successful transition to the new code and effective implementation tailored to key policy objectives.
• City Council Special Called Meeting(s): Council is meeting Dec. 9, Dec. 10 & Dec. 11 to approve an ordinance adopting a comprehensive revision to the Land Development Code, relating to the regulation of land use and development in the City of Austin and its extraterritorial jurisdiction, together with related actions and City Code amendments. The meetings may be livestreamed via ATXN Live.
• Proposed Amendments: Proposed Base Motion for 1st Reading Approval of the Draft Land Development Code Revision to prepare for Dec. 9 meeting. - UPDATED list of 2nd Group Amendments and Programmatic Items based on Council actions on Dec. 10.
• Council Message Boards: Visit the Council Message Boards to stay updated on deliberations.
---
Popular Post
What happens to existing single-family homes in a new transition area? (Posted Aug. 7, 2019)
View the revised Land Development Code text, map and staff report.
---